I spent Saturday afternoon in the offices of Microsoft Ireland at the very successful Azure Global Bootcamp event in Dublin. Other speakers covered a variety of topics for the 160 (approx) attendees and I wrapped up the day with a session on using Azure Site Recovery as a virtual DR site in the cloud for Hyper-V, VMware, and physical servers.
I was pretty exhausted going into the session, but it was good fun for me to do it. The crowd was engaged, and they even laughed at one or two of my attempts at humour. There was loads of engagement afterwards which was as much fun, even if maybe 95% of the audience were developers
You can find my PowerPoint deck on SlideShare:
Here are a few photos that some folks took: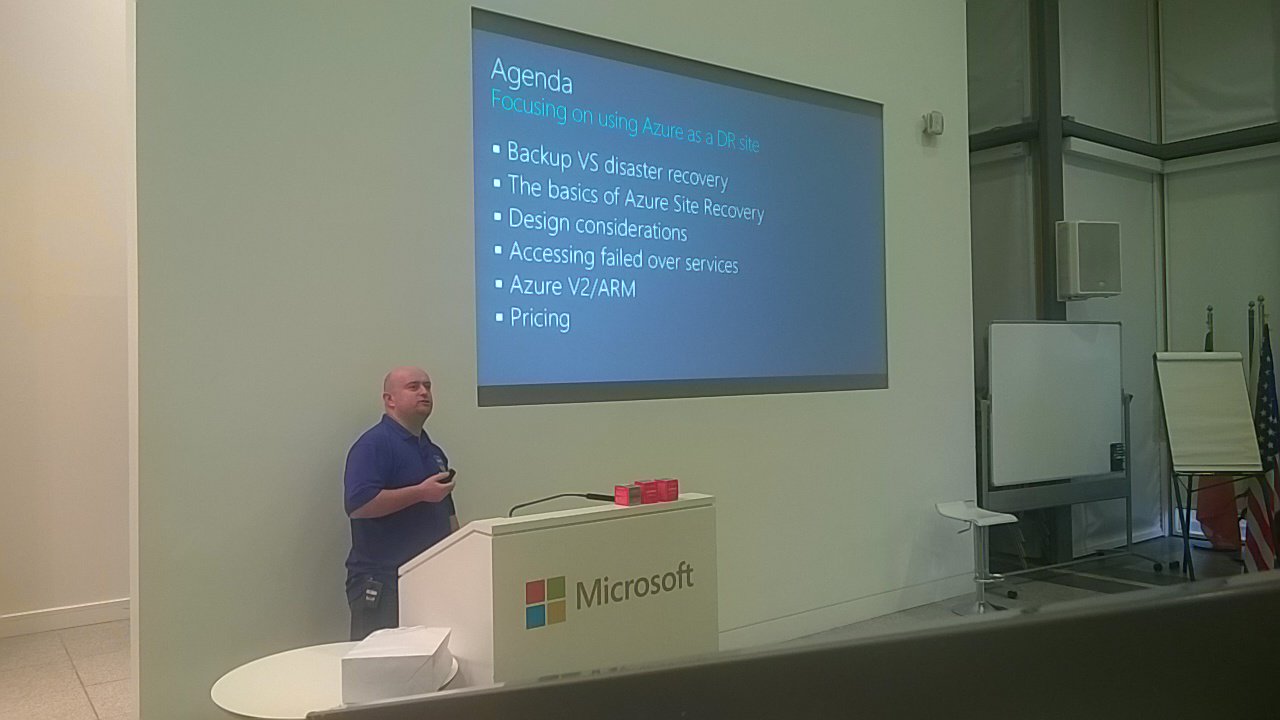 Starting off [Image credit: Niall Moran, Microsoft]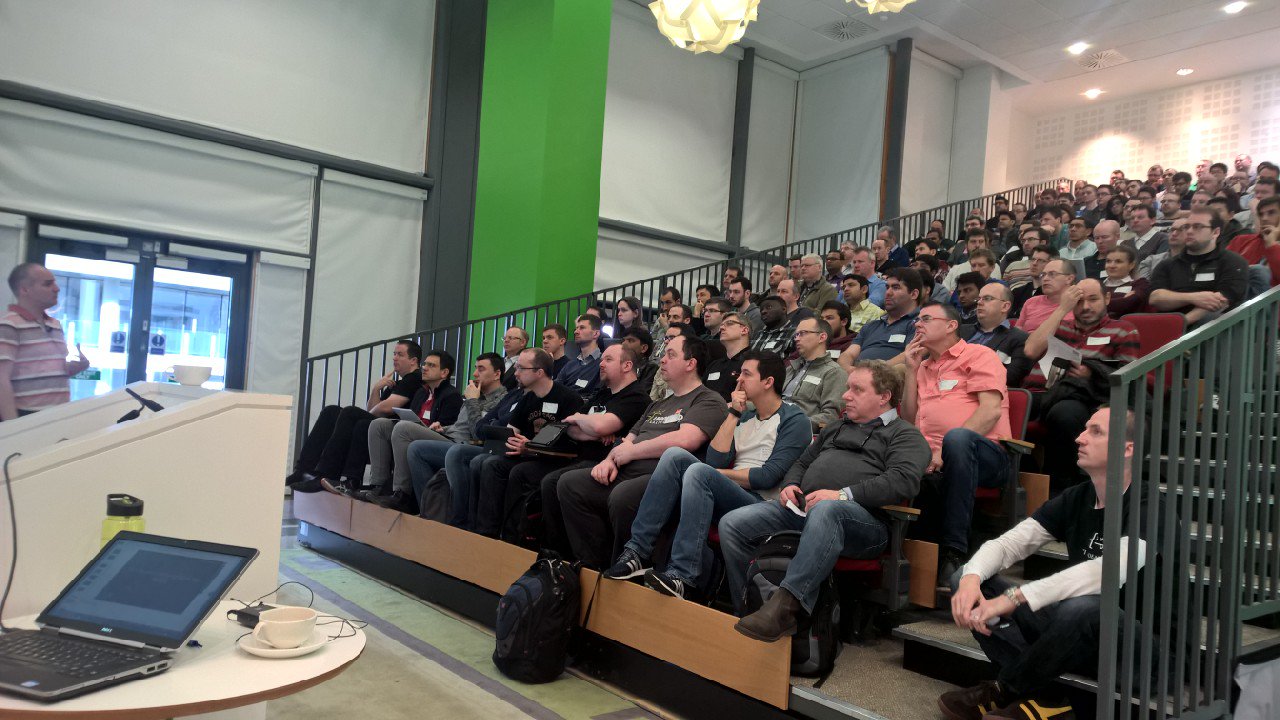 One of the two rooms used on the day [Image credit: Ryan Mesches, Microsoft]
I stood between the audience and food – so I had some fun [Image credit: Rob Allen, Unity]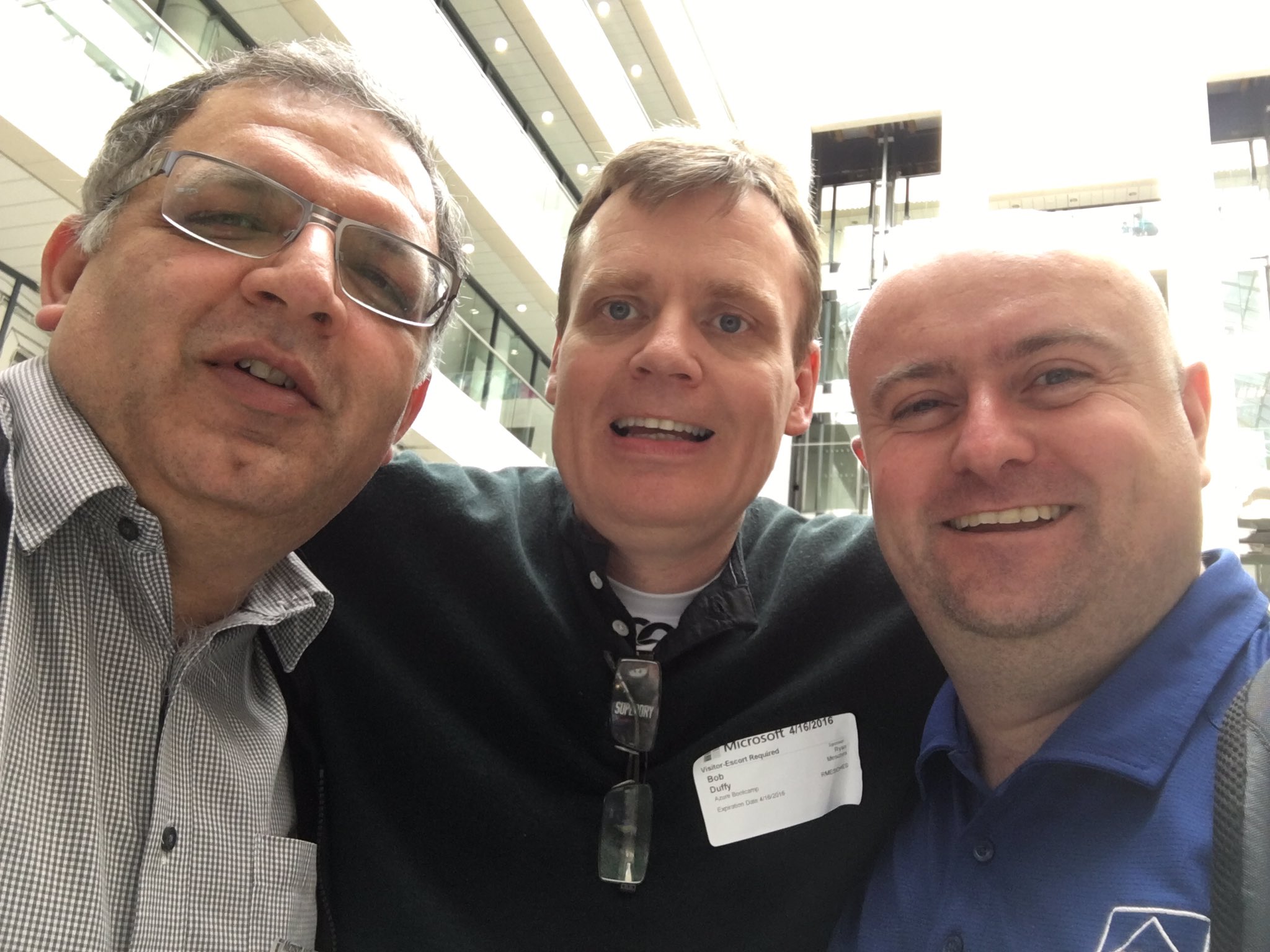 Vikas Sahni (organiser & speaker), Bob Duffy (SQL MVP and speaker), and me.
About 95% of the audience identified themselves as developers to one of the previous speakers. Around 40% of the room claimed to already have DR services in place. So I'm curious why so many stuck around for an IT pro topic on DR. Maybe they wanted a cheaper, cloud-based alternative?