There's enough clues out there to lead one to believe that TPv3 of Windows Server is about to be released, maybe even later today, as confirmed by Mary Jo Foley.
First there's a new article on TechNet called What's New in Windows Server 2016 Technical Preview 3 that even Jeffrey Snover has tweeted.
MVP Niklas Akerlund tweeted that he just saw Windows Server Technical Preview 3 on the Azure Marketplace.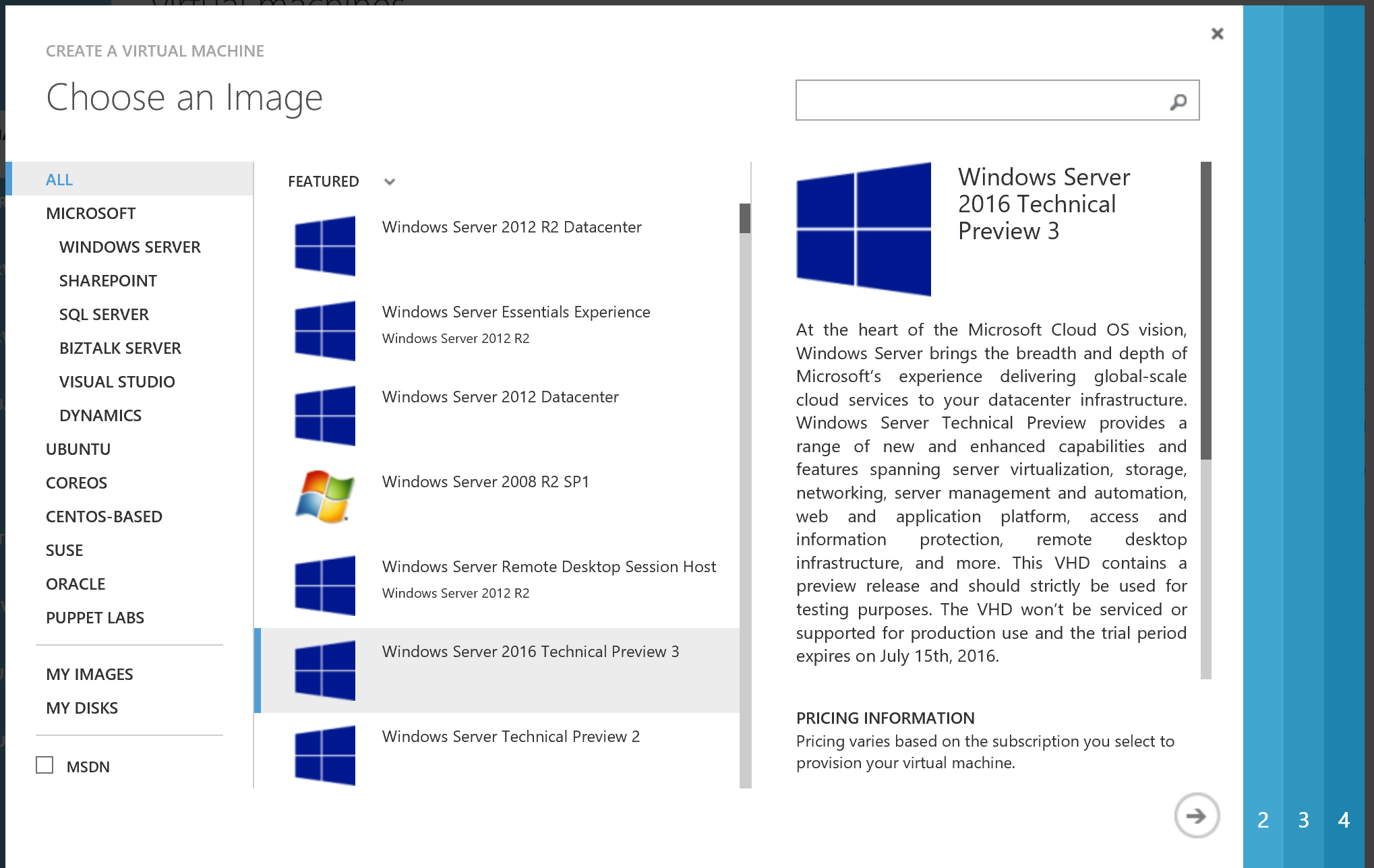 System Requirements and Installation was updated to refer to TPv3:
For example, if you choose Server with Desktop Experience at the beginning of the process, enter the product key, accept license terms, and then backtrack to choose Server Technical Preview 3, the installation will fail.
[Update]
GeekWire published Microsoft releases first Windows Server Container preview under Docker partnership, and Windows Server Containers are in TPv3.
The Server & Cloud blog published New Windows Server Preview Fuels Application Innovation with Containers, Software-Defined Datacenter Updates.
Not long now, I guess.
FYI, a tweet by Gabe Aul leads us to believe that a new release of RSAT for Windows 10 is due around the same time.