Well over a year ago discussions started with the publisher.  A lot of that was "will this version of Hyper-V actually sell?" which leads to "will there be enough demand for a book on this product?".  6 months of writing by 4 authors and reviewing by another, plus countless hours of editing.  And after all that work, 600 pages just arrived.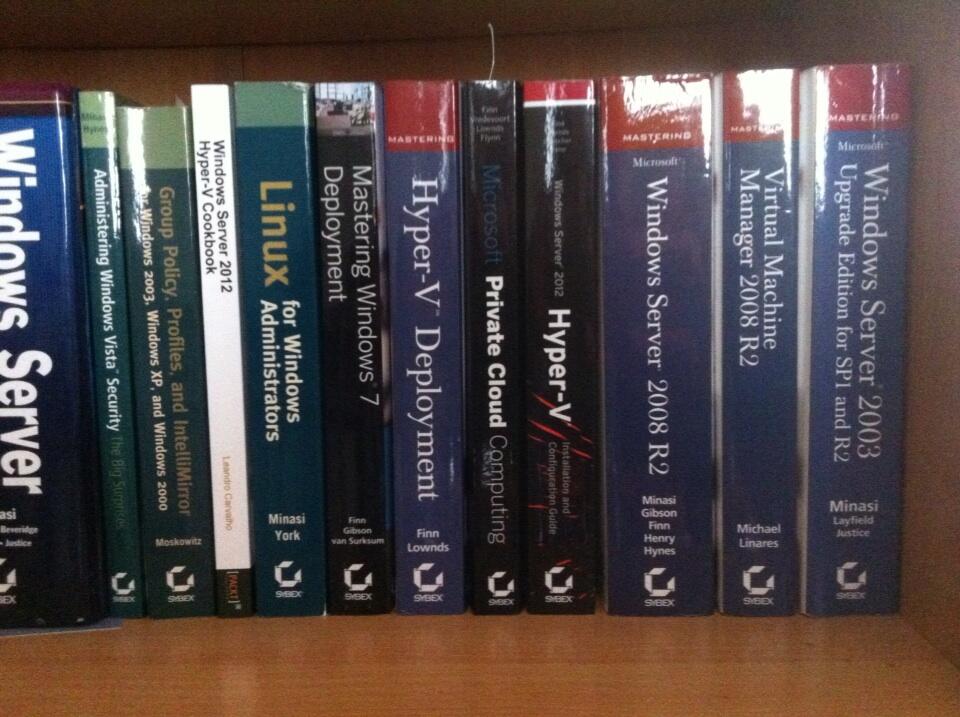 You can get 600 pages of Windows Server 2012 knowledge to own from these outlets:
Yes, I know there are some typos still there – please contact Wiley directly.
Frequently Asked Questions: FAQ.