Last week I was in Munich for the Cloud & Datacenter Germany conference. I landed in Munich on Wednesday for a pre-conference Hyper-V community event, and 2 hours later I was talking to a packed room of over 100 people about implementing Azure Site Recovery with Windows Server 2016 Hyper-V. This talk was very different to my usual "When Disaster Strikes" talk; I wanted to do something different so instead of an hour of PowerPoint, I had 11 slides, half of which were the usual title, who I am, etc, slides. Most of my time was spent doing live demos and whiteboarding using Windows 10 Ink on my Surface Book.
Photo credit: Carsten Rachfahl (@hypervserver)
On Friday I took the stage to do my piece for the conference, and I presented my Hidden Treasures in Windows Server 2016 Hyper-V talk. This was slightly evolved from what I did last month in Amsterdam – I chopped out lots of redundant PowerPoint and spent more time on live demos. As usual with this talk, which I'd previously done on WS2012 R2 for TechEd Europe 2014 and Ignite 2015, I ran all of my demos using PowerShell scripts.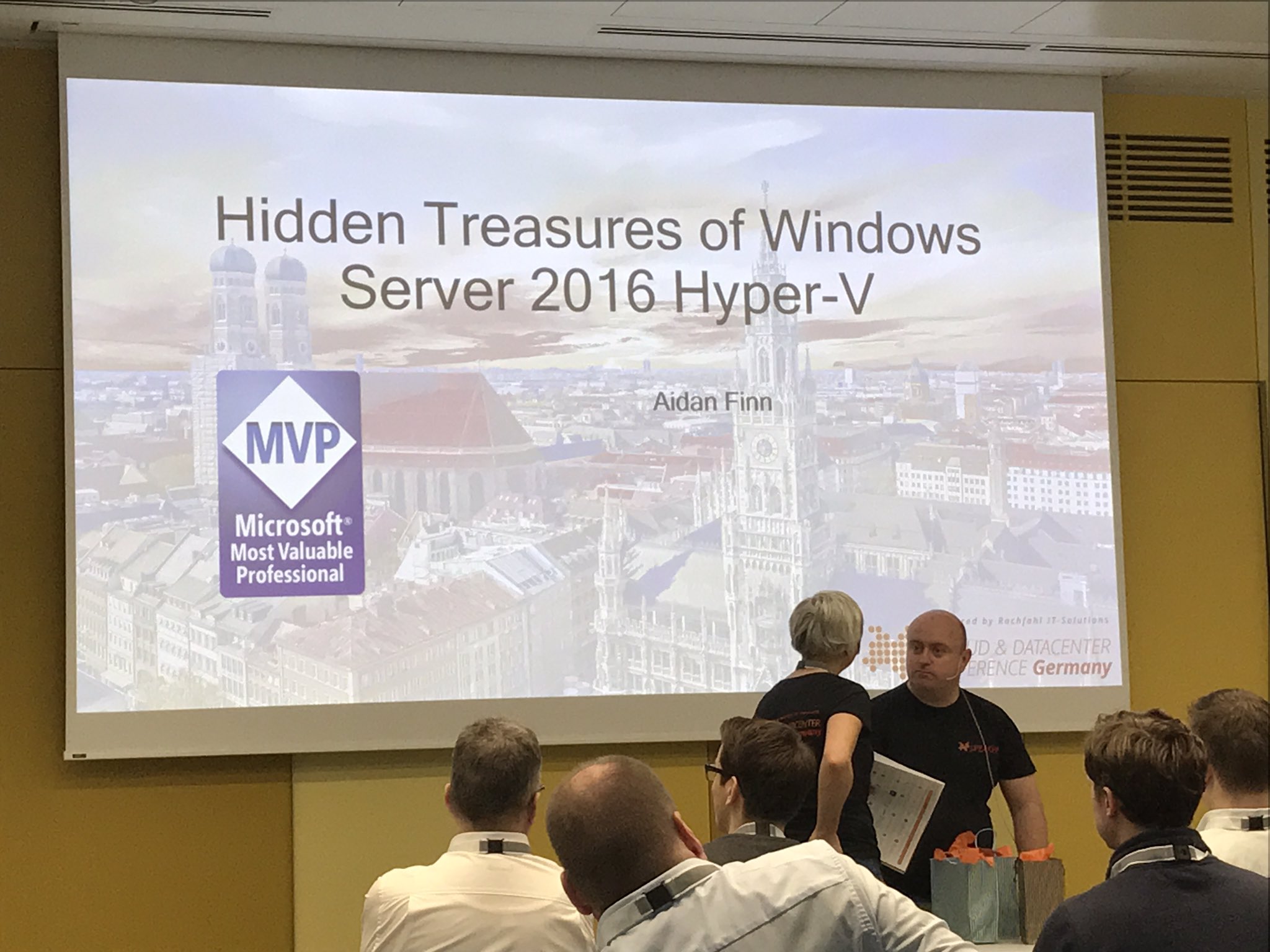 Photo credit: Benedikt Gasch (@BenediktGasch)
One of the great things about attending these events is that I get to meet up with some of my Hyper-V MVPs friends. It was great to sit down for dinner with them, and a few of us were still around for a quieter dinner on the Friday night. Below you can see me hanging out with Tudy Damian, Carsten Rachfahl, Ben Armstrong (Virtual PC Guy), and Didier Van Hoye.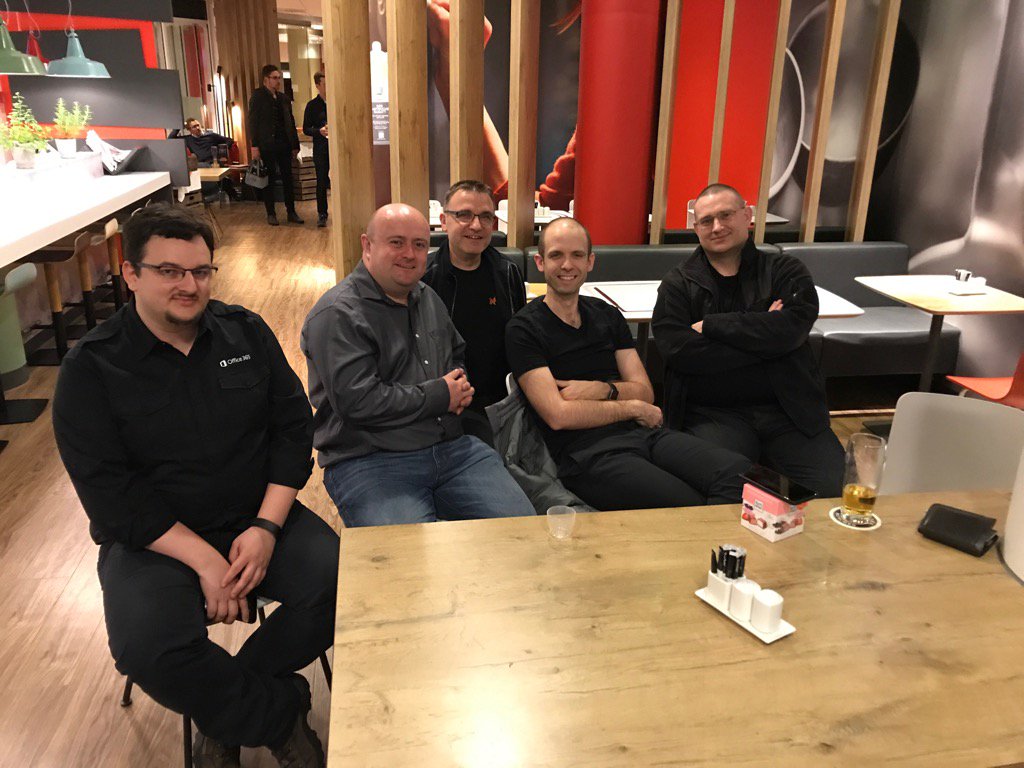 As expected, CDC Germany was an awesome event with lots of great speakers sharing knowledge over 2 days. Plans have already started for the next event, so if you speak German and want to stay up to speed with Hyper-V, private & public cloud in the Microsoft world, then make sure you follow the news on https://www.cdc-germany.de/