Some of my friends have been very busy lately.
Mastering Microsoft Exchange Server 2013 was recently released.  My photography buddy, former MVP, and Microsoft UK Exchange TSP, Nathan Winters had a hand in this book.
Available on:
If you want to learn about Windows Server 2012 R2 then Mastering Windows Server 2012 R2 is available on pre-order (print for now, Kindle will follow when it's released).  I have a number of friends involved in this one: headliner Mark Minasi, Irish MVP Kevin Greene, and ex-MVP and Microsoft Ireland PFE John McCabe.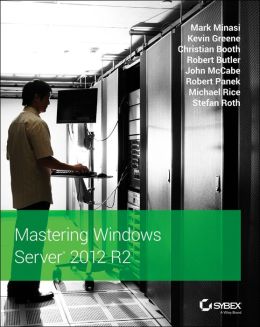 Available on:
And before you ask, I will not be writing a WS2012 R2 Hyper-V book.  It's too much work and not enough reward for 9 month's effort.  I think you'll find lots of regular authors are dropping out of traditional tech print.  The WS2012 Hyper-V book covers most of what you need.